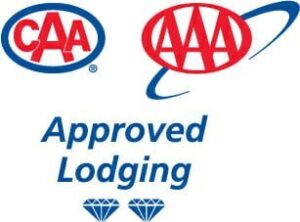 Le Floral Hotel and CAA Quebec have teamed up to offer a special 10% discount on your stay after presenting your membership card.
A CAA-Quebec inspector spent a night at our hotel! Needless to say that she thoroughly enjoyed her stay.
You can book a stay based on the hotel's vacancies. Your stay will include a free continental breakfast, WiFi and parking.
To reserve this package or if you want more information, contact us toll free at 1-855-564-6811 or 819 564-6812 send email us at info@hotellefloral.com.