The hotel is situated in such a way that you can easily travel to and from the most coveted areas in the Eastern Townships, both in summer and in winter. The Memphremagog Getaway will rock you aboard a beautiful cruise boat and while you enjoy an unrivaled culinary experience for brunch, lunch, diner, or for pre-diner drinks and canapés!
The Wine Route links the magnificent wineries of the Eastern Townships while offering you the opportunity to sample some very fine vintages!
Go skiing down the illustrious slopes of Mont-Orford in Winter, or go walking outdoors while enjoying the mountainous landscape as the snow-melt begins.
Marché de la Gare Market Station in downtown Sherbrooke is where you will discover five specialty food stores offering local products. In summertime, you will find a bountiful outdoor market packed with fresh fruits and vegetables while in winter you can visit the legendary Christmas market.
Sherbrooke's Fresco Murals Tour will enthrall you with its grand murals. This is where you'll get to visit the Domaine Howard, the old north ward of Sherbrooke, the Granada Theater and the Lac-des-Nations, all in an outdoors theatrical adventure like no other!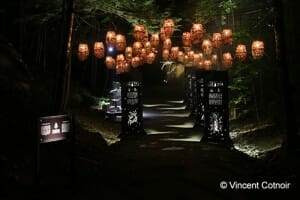 Lastly, do not miss Foresta Lumina, an illuminated night trek that takes place all summer in the heart of the Gorge de Coaticook. The bewitching atmosphere will propel you into a magical place for adults and children alike!
With Sherbrooke in the heart of the Townships, you can enjoy these activities, which are close to the city of Sherbrooke and our hotel. To inspire you, we advise you to consult Destination Sherbrooke's blog!
Browse by section